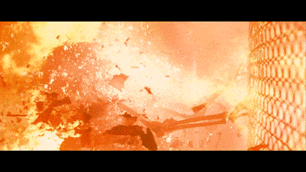 This is ResetEra's weekend box office thread. While the OP focuses on the popular weekend tallies, we typically discuss box office throughout the week as well when notable films are playing. New threads are are posted each Sunday morning, between 8-10am PST.
It's not a good weekend for franchises, specifically old dusty ones as the sixth

Terminator

movie,

Terminator: Dark Fate

is seeing an awful future at the weekend domestic box office with

$28.9M

, a terrible result for a planned Paramount/Skydance Media/Fox tentpole that reportedly cost $185M (some even say it was $196M). Saturday was estimated around $10.9M, +3% from Friday+previews' $10.6M, but still nothing to celebrate.

I heard worldwide, global audiences are also turning their noses ups: China's box office came in at an estimated

$28.2M

, way under its $40M-$50M many were expecting and No. 2 in the market to local title

Better Days

which amassed $166.9M. Disney/Fox is hoping that they hit $40M from 36 territories and we'll see about that soon. Japan is the only market left (

Terminator: Genisys

made $22M). Breakeven for

Dark Fate

lies around $480M+ according to finance sources, and that's with lofty Cameron-Arnold Schwarzenegger participations.

Terminator

likes his eyes, will likely see red.
DOMESTIC WEEKEND BOX OFFICE
*Click the chart to view the full source
Weekend Box Office Archive and Appendix
Last edited: