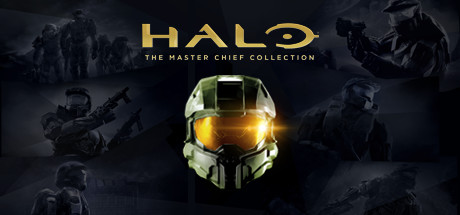 (Click for general game info.)
System requirements:
(See
this image
for more detailed information.)
Latest drivers:
(as at 23/01/2020)
AMD:
20.1.3
Intel: Depends on your processor; install the
Driver & Support Assistant
Nvidia:
442.01
Benchmarks:
TBD.
Tips and tricks:
List of known issues:
See
this support article
. (Credit to 343i itself via
wwm0nkey
.)
Cap the frame rate/potentially improve frame times:
Download
RivaTuner Statistics Server
, input your desired framerate limit in the "Framerate limit" box, and hit enter (the program comes bundled with
MSI Afterburner
and earlier versions of EVGA PrecisionX). Alternatively, those with an Nvidia GPU can either
cap the frame rate at the driver level via the Nvidia Control Panel
(requires the 441.87+ drivers) or use
Nvidia Inspector
to
force a vsync internal lower than one-half
(click the small tool icon to open the game profile section).
Note:
Useful if you your system can't maintain, say, 60fps and you're sensitive to the wild fluctuations, or you're experiencing uneven frametimes. The greater window the engine has to render a given frame, if you're imposing a lower framerate than the game can otherwise provide, may also help in alleviating stuttering related to data streaming.
Stop the game from crashing after 15 minutes on touch-capable systems running Windows 10:
Open the task manager, switch to the Services tab and disable TabletInputService.
Fix Windows Store version not launching:
Run the game from the start menu rather than the Xbox/Microsoft store app. (Credit to thestinman @ Reddit via
RankFTW
.)
Fix Windows Store version not launching correctly:
Ensure you're running the latest version of the game by opening the Microsoft Store app, clicking the downward-facing arrow button in the top-right corner, and clicking "Get updates". (Credit to
Ostron
.)
Fix Easy Anti-Cheat false positives:
Disable any RGB or peripheral-related software. (Credit to
wwm0nkey
.)

When posting your own tip/trick or something else you'd like to see here in the OP, be sure to tag my username (@JaseC) as this way I'll receive a notification. I may miss your suggestion otherwise.
Graphics settings:
Field of view:
70 -> 120 in increments of 1
Vehicle field of view:
70 -> 120 in increments of 1
Gamma:
Self-explanatory
Window mode:
Fullscreen; Borderless; Windowed
Aspect ratio:
All; 16:9; 16:10; 21:9; 4:3; 3:2; Native
Resolution scale:
25% -> 100% in increments of 1%
Vsync:
Off/On
HUD anchoring:
Edge/Centred
Frame rate limit:
Unlimited/60fps
Graphics quality:
Original/Enhanced
Last edited: