Since the anime is now out, I figure that a new OT is in order since the one we already have is filled with manga talk.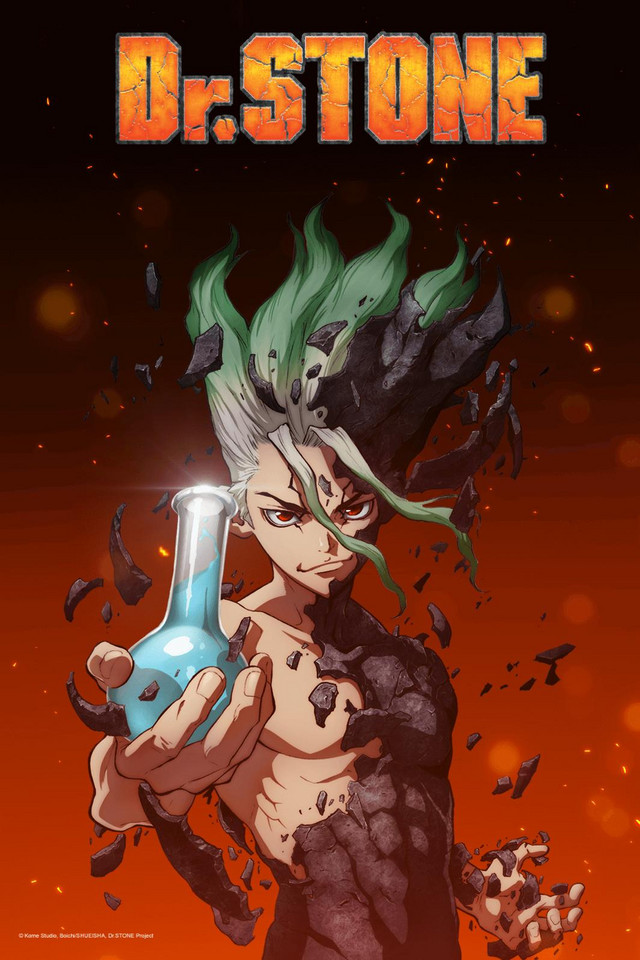 Synopsis (from MAL): "When a mysterious light suddenly engulfs Earth, humanity is left petrified, frozen in stone. Thousands of years later, the world is teeming with vegetation, and forests have taken the places of cities that once stood proudly. One of the very first to emerge from their stone prison is Taiju Ooki, who finds that his good friend, a brilliant young scientist named Senku, has been preparing for his awakening. While Taiju wishes to save the girl he loves, Senku is determined to figure out the cause behind the strange phenomenon and restore the world to its former glory."
The series was created by Riichiro Inagaki, the author of Eyeshield 21, and drawn by Boichi, a South Korean manwha artist who previously wrote and illustrated the series Sun-Ken Rock. Despite being a Weekly Shounen Jump series, Dr. Stone is far from being an average battle shounen, and is instead more of an adventure series with a focus on using science to solve problems instead of fighting.
OP:
Trailer:
Studio: TMS Entertainment
Music: Tatsuya Kato, Hiroaki Tsutsumi, Yuki Kanesaka
Character Design: Yuuko Iwasa
Genres: Shounen, Sci-Fi, Adventure, Comedy
It's now streaming on Crunchyroll.
US Link:
https://www.crunchyroll.com/dr-stone
BTW this is my first OT, so let me know if there's anything I could add to it. As someone who's read the manga, I love this series a lot and it would be great if it got some more attention around here.