We have a thread for the Chilean crisis, but this specific news got to a world record of eye mutilations by the police
"I don't know if you have seen the one eye that is left for a person who has exploded an eyeball, cry for the other eye, which also has damaged. Cry blood."

That asked a group of Chilean government officials, including the Ministers of Defense and Interior, Senator Alejandro Navarro, president of the Human Rights Commission of the Chilean Upper Chamber.
According to the Chilean Prosecutor's Office, 23 people have died since the mobilizations began. Five died at the hands of state agents and two others died while they were being held at a police station.

Meanwhile, more than 2,500 people have been injured during the protests, according to the Chilean Red Cross. And according to the National Institute of Human Rights (NHRI), there were at least 400 injuries from rubber bullet shots or pellets.
Both the Medical College and the Chilean Society of Ophthalmology (Sochiof) warned that during the first two weeks of protests almost 180 people suffered a severe injury to one of their eyes.

60% suffered a severe decrease in vision, while almost 30% were completely blind in one eye.

"World record"

Speaking to the Human Rights Commission, the president of Sochiof, Dennis Cortés, gave more details about the victims.

He said that more than 85% are men and that they are on average 30 years old.

He also said that about 30% "enters with the exploded eyeball, therefore there is no possibility of visual recovery in that eye."
It also has no precedents in the world.

"There is no number in the history of our specialty that supports these numbers that we have at the moment," he said.

"Moreover, when we talk about this internationally, making an exhaustive review of the number of cases of patients who have lost an eyeball due to the use of non-lethal weapons, the number is also very alarming and we sadly lead this figure, " assured.

"Making a review of the last 27 years, taking all published series regarding people who were damaged with non-lethal weapons in demonstrations or conflict areas - and I am including Israel, Palestine, Jerusalem, Gaza, among many others - in total they are more than 1,900 injured by pellets, and of them 300 had eye injuries. "

" We will have pr to virtually half that number in two weeks , " she complained.
Researchers at the University of California, Emory University and other health agencies in the United States analyzed the information collected between 1990 and 2017 in seven regions of the world.

They include US statistics. and some of the most conflictive areas on the planet, such as Israel and the Palestinian territories, Northern Ireland and southern Asia.

As Cortés pointed out, the report concludes that there were more than 1,900 injured by these projectiles. But there were not 300 who had eye injuries, as he said.

They were less: 261 (300 were those who suffered permanent disability in some area of the body).

This means that the 180 cases in Chile represent almost 70% of the total number of victims of eye injuries caused by rubber bullets between 1990 and 2017 (the 27 years mentioned by the president of Sochiof).
Google translate is good here: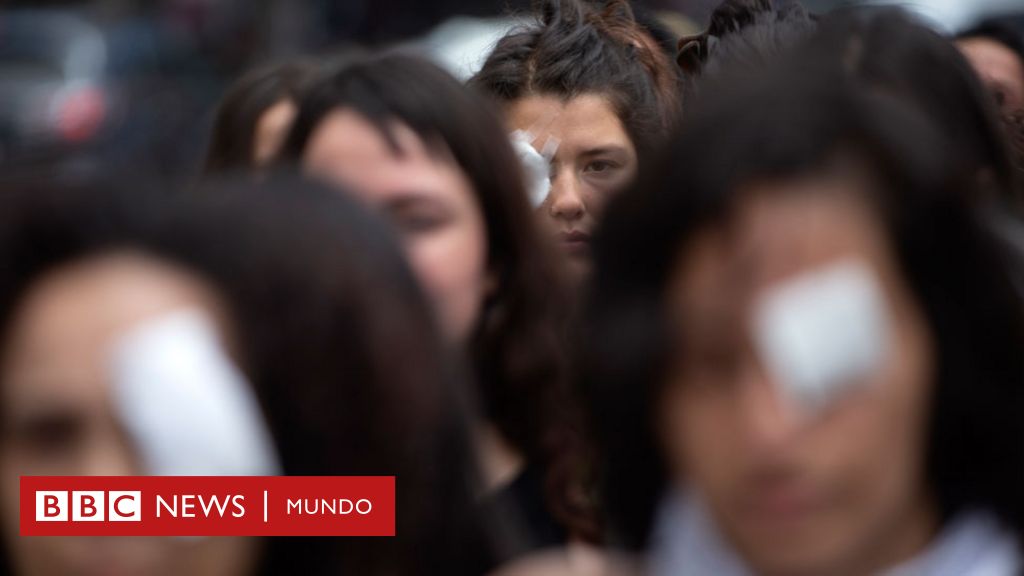 Instituciones médicas chilenas denuncian que hay una cantidad récord de personas que han perdido la vista en un ojo a causa de las balas y los perdigones de goma utilizados por Carabineros para contener las movilizaciones.
www.bbc.com
This gets worse every day. That news piece is from yesterday. Today we get new numbers, and the first person who got his TWO EYES completely blinded by police shot, as the eye injuries are now past the 200 mark (we are getting close to surpasing 27 years of damage in the whole world, in four weeks)
A young university student identified as Gustavo Gatica was practically blind after participating in the demonstrations in the Plaza Italia in Santiago this Friday, after receiving pellets in his eyes.

According to the president of Human Rights of the Medical College, Enrique Morales, it is a young man of 21 years who on Friday at 18:00 received the impact of pellets directly to the face.

It would be the first person injured in both eyes by pellets or pellets, who is being operated this day at the Santa María Clinic, in an attempt to recover partial vision in at least one of his eyes.

Therefore, he called for the end of the use of non-lethal ammunition by law enforcement agencies against protesters, stating that there are more than 200 people who have lost some of their eyes throughout the country because of this cause.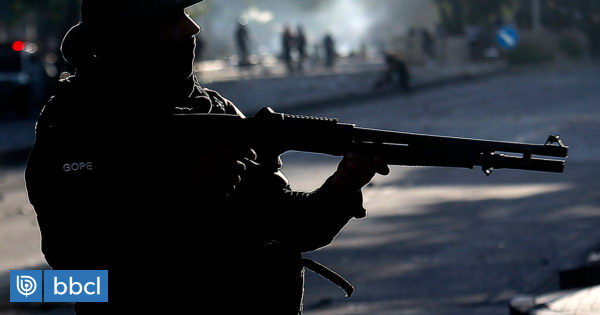 Un joven universitario identificado como Gustavo Gatica quedó practicamente ciego tras participar de las manifestaciones en la Plaza Italia de...
United Nations system in Chile expresses rejection of violence and calls for "ceasing the use of pellets and pellets"



Three weeks after the start of the social crisis in the country, the United Nations System in Chile reiterated "its rejection of all forms of violence and its concern for the national situation, especially for the large number of dead and wounded . "

Through a public statement, the instance called "to immediately cease the use of pellets and pellets, which to date has caused hundreds of injured and more than 170 eye traumas, according to official figures from the National Institute of Human Rights " .

Along these lines, they insisted that "the arbitrary and indiscriminate use of this type of non-lethal weapons constitutes a serious violation of human rights and violates the principle of proportionality . "



Chile Violates Human Rights. It's Government is being accused of using EYE MUTILATION as a form of crowd control. ACAB.
La instancia insistió que "la utilización arbitraria e indiscriminada de este tipo de armas no letales, constituye una violación grave de los derechos humanos y vulnera el principio de proporcionalidad".
www.latercera.com